Lower your bill from the comfort of your couch
Discover the streaming offers from our Viking Deal partners and earn Viking points every month by watching TV.
Discover it now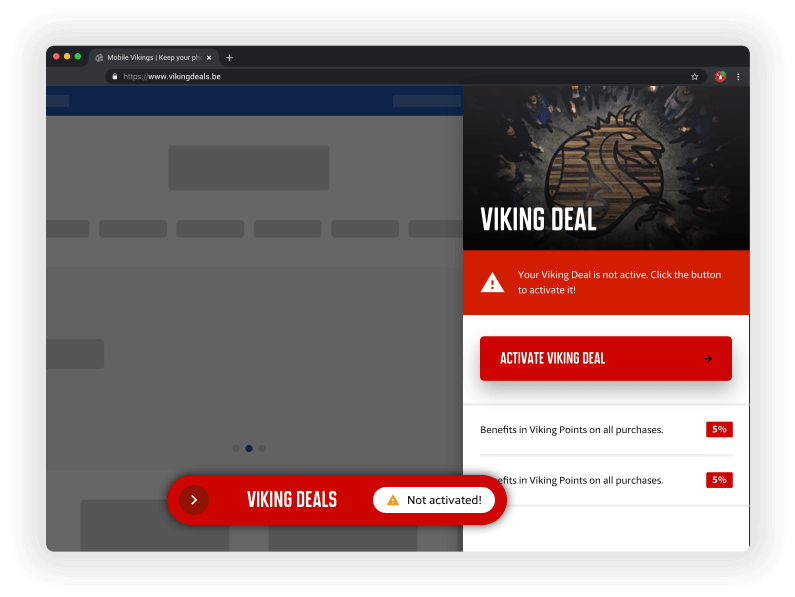 NEVER MISS A
VIKING DEAL AGAIN
Install our browser plug-in to receive a notification whenever you visit a webshop that offers a Viking Deal!
We're constantly adding new partners, so check back regularly.
Look at you, you've made it all the way down here. Have any more questions?