What happens when your bundles expire?
Your bundle is valid for 1 calendar month. Afterwards, you'll surf at € 0.10/MB in Belgium and the EU, calculated per kilobyte. You'll text at € 0.10/SMS and call at € 0.20/min. (More calls) or € 0.40/min. (More data). Calculated per second, with a minimum of 60 seconds. In Belgium and the EU, to a Belgian number.
Enjoy the Viking advantage
Call all other Mobile Vikings free of charge and enjoy unlimited texts to all numbers. This advantage only applies when you're calling from Belgium.
For your prepaid sim card you can also order an eSIM, a digital SIM card. If you have a device that supports eSIM, you're good to go in 2 seconds!
Only wanna use data? No problem.
No need for minutes or texts? Looking only for mobile internet in e.g. your tablet? That's precisely what we have the Only Data rate plan for.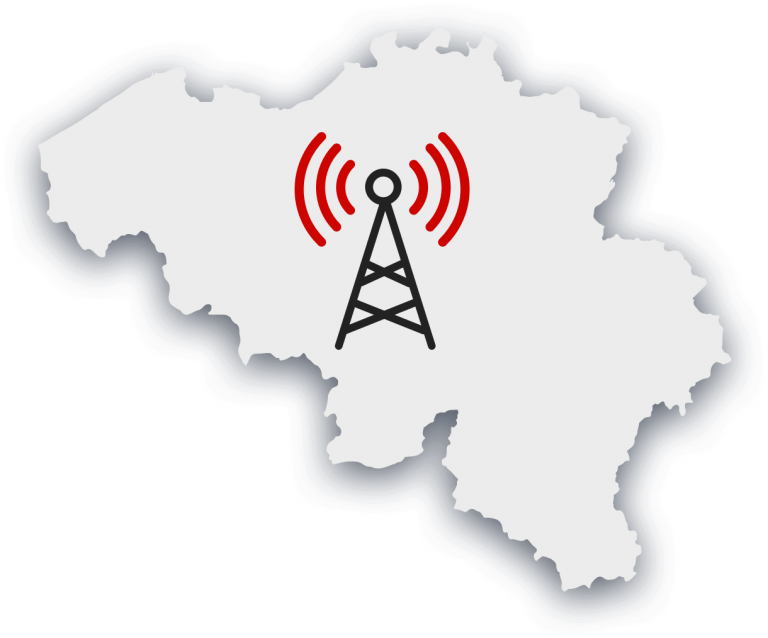 Fantastic
network coverage
Mobile Vikings uses the Proximus network. This means we don't have to invest millions in managing our own network and building transmitter masts. This allows us to keep prices low, while ensuring Mobile Vikings do get to enjoy fantastic network coverage. Because the Proximus network offers 4G to 99.9% of all Belgians.
Becoming a
Mobile Viking is easy
Lots of data, or lots of minutes? Take your pick and we'll ship your SIM card. You'll receive it within 3 working days.
Keep your phone number or get a new one
Your phone number is simply transferred to Mobile Vikings. Unless you want a new number, which obviously is also possible.
We cancel your subscription with your current provider
We'll cancel your subscription at your current provider, you don't have to do anything.
Try for 30 days.
Risk free.
Isn't that great? Try Mobile Vikings for 30 days, and if for some reason you're unsatisfied, we'll do a full refund.
Look at you, you've made it all the way down here. Have any more questions?