Heb je je bundels opgebruikt?​
Je bundel is 1 kalendermaand geldig. Nadien surf je aan € 0,10/MB in België en de EU, berekend per kilobyte. Je SMS't aan € 0.10/SMS en belt aan € 0,20/min (Meer bellen) of € 0,40/min (Meer data). Gerekend per seconde, met een minimum van 60 seconden. In België en de EU, naar een Belgisch nummer
Profiteer van het Vikingvoordeel
Bel gratis naar alle andere Mobile Vikings en sms onbeperkt naar alle nummers zolang je laatste herlading geldig is. Dit voordeel is enkel geldig wanneer je in België bent.
Voor je herlaadkaart kun je ook een eSIM bestellen, een digitale simkaart. Heb je een toestel dat eSIM ondersteunt, ben je in 2 tellen vertrokken!
Wil je enkel data gebruiken? Geen probleem.
Helemaal geen belminuten of sms'en nodig? Zoek je enkel mobiel internet voor bijv. Je tablet? Precies daarvoor hebben we ook een Only Data-tariefplan.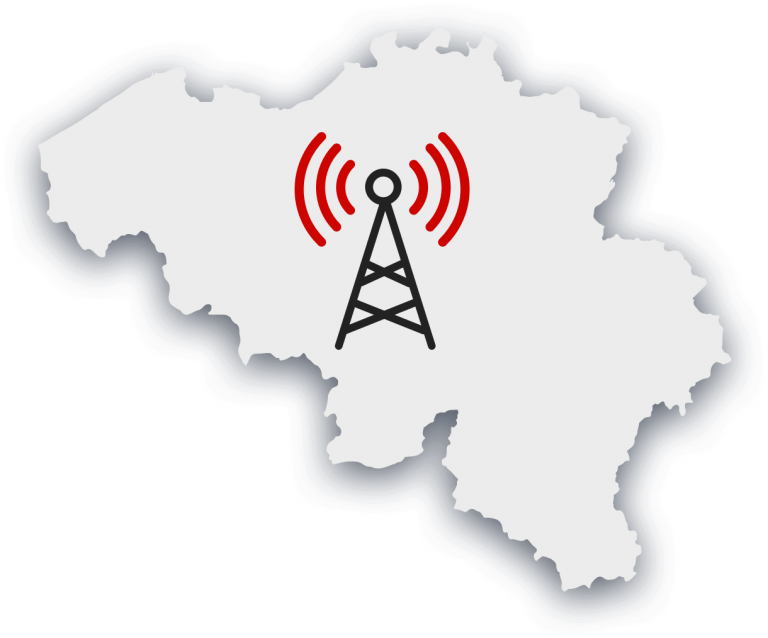 Fantastische
netwerkdekking
Mobile Vikings gebruikt het netwerk van Proximus. Zo hoeven we geen miljoenen te investeren in het beheer van ons eigen netwerk en het bouwen van zendmasten. Hierdoor houden we onze prijzen laag, en genieten Mobile Vikings toch van een geweldige netwerkdekking. Want het netwerk van Proximus biedt 4G voor 99,9% van alle Belgen.
Mobile Viking worden is makkelijk
Kies wat jou het beste past, en we versturen je simkaart. Die krijg je dan binnen de 3 werkdagen.
Houd je telefoonnummer of vraag een nieuw
Je gsm-nummer neem je makkelijk mee naar Mobile Vikings. Tenzij je een nieuw nummer wil. Dat kan natuurlijk ook eenvoudig.
Wij zetten je abonnement bij je huidige provider stop
Wij zetten je contract bij je huidige operator stop, zelf hoef je daar niets voor te doen.
Probeer 30 dagen.
Zonder risico's.
Is dat niet geweldig? Proef 30 dagen van Mobile Vikings, en als je niet tevreden zou zijn, krijg je je geld terug.
Heb je misschien nog een vraag?