The fastest and most stable internet
Unlimited surfing on Belgium's fastest network at an unreasonable price.
Very satisfied so far about how easy was to become a customer. Be able to do everything online and that it works is great.
Very helpful installers and very good quality of internet
Everything was easy to arrange and the price/quality is great
Love the user friendliness, quality, branding.
the whole process of changing providers was very easy. I am paying less than half compared to my previous provider. But the most important point of all: the technician who did our installation was super nice and helpful!
Because everything was so easy and clear. And the installation man was so helpful, funny and really nice!
Sometimes internet is disconnecting.
Installation went flawless (big up to the extremely nice technician!) and DL&UL speeds have significantly improved.
straight forward, easy going and you did send me a bottle opener so...
Great technician and helpdesk helped me quickly with a simple q
Internet as fast as Proximus (optic fiber), but much better website, available information, all in English, customer support, prices
Good internet speed. Great price/performance
Super happy with the internet and ease of using customer service
Enjoy next-level internet throughout your entire home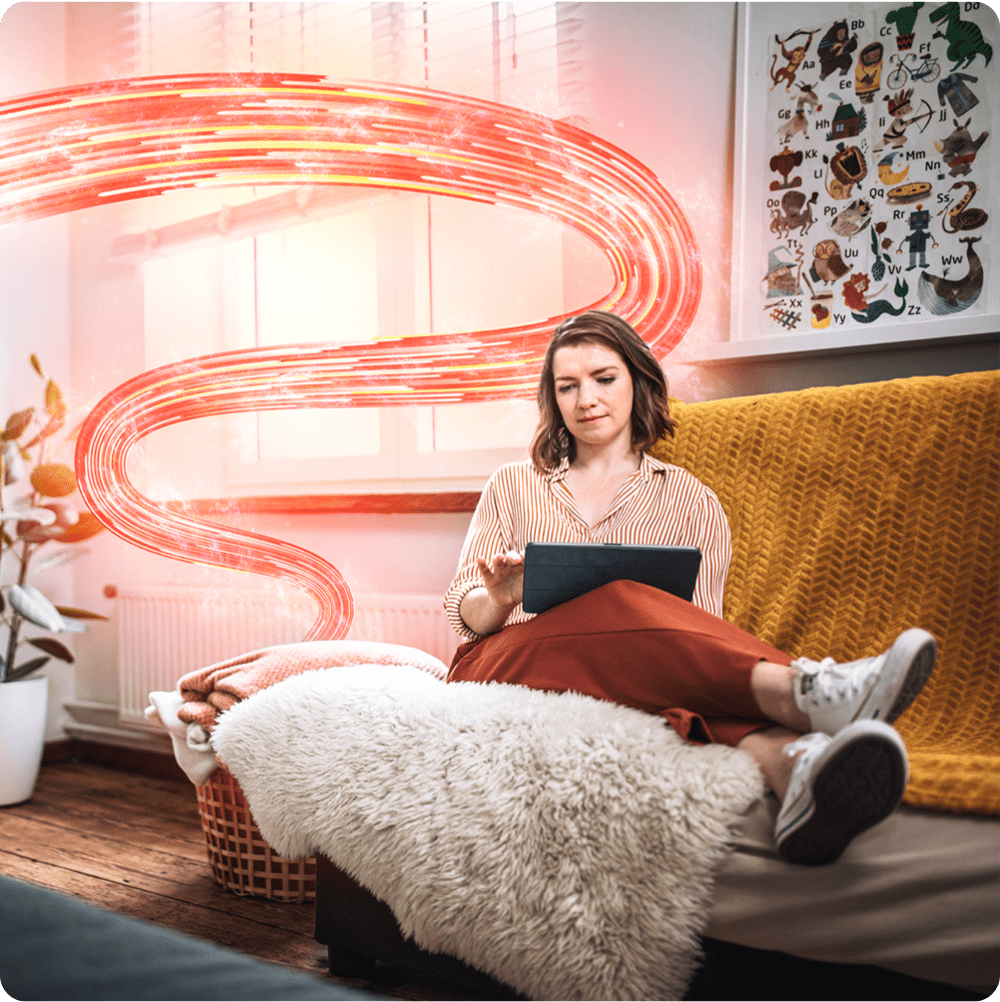 How does the installation go?
You can do that during your order. We will confirm the details of your appointment via e-mail.

The installer does everything, from A to Z, so that you can be online carefree. He or she checks the speed in the main rooms of your home and, if necessary, offers you a Wi-Fi booster for € 3/month.

You're all set to blast the internet through your home. Surfing, streaming, gaming, online meetings… enjoy!
Is Fiber available to you?
Is there already Fiber in your street? Then you can already choose to go next level with our internet.
Look at you, you've made it all the way down here. Have any more questions?