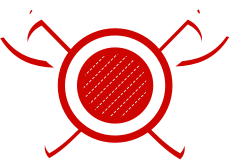 Choose a
suitable rate plan
These in themselves are particularly interesting already. And thanks to a Viking Clan you also get extra data for free every month!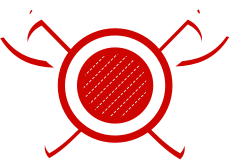 After activating your subscription you can become a member of a Viking Clan. After that, you will receive up to 3 GB of extra data each month on top of your rate plan.
Did you exceed your bundles?
Then you'll surf at € 0.10/MB in Belgium and the EU, calculated per kilobyte. You'll call at € 0.20/min. Calculated per second, with a minimum of 60 seconds. In Belgium, to a Belgian number.
After 20 GB, you'll surf at reduced speeds (512 kbps). In the EU you can use 14 GB free of charge, after which the charge in the EU is € 0.004/MB until your subscription is renewed. This 20 GB will also be raised with 1, 2, or 3 GB per month depending on the size of your Viking Clan.
Unlimited calls and texts
Unlimited calls and texts are valid for all Belgian mobile numbers and landlines. In each rate plan you get the Viking advantage. Pretty convenient: with this, all Mobile Vikings call and text each other for free.
Carefree thanks to
these guarantees
Enjoy the best data offer at the sharpest price again every month. Nobody tops it.
We run on the Proximus network, which provides 4G to 99.9% of Belgians.
The quality of our services is guaranteed. Not happy after all? If that's the case, we'll refund your first month.
7 days a week, our agents are ready to solve your questions on the first go.
Binding contracts, never been a fan of those. You come and go as you please. You're always in control.
Thanks to the Viking Deals you'll get a discount on your phone bill each month.
Switching to Mobile Vikings is super easy
Choose whichever rate plan suits you best, and we'll ship your SIM card. Within 3 working days it'll be on your doorstep.
Your phone number is simply transferred to Mobile Vikings. Unless you want a new number, which obviously is also possible.
We'll cancel your subscription at your current provider, you don't have to do anything.
Not happy after all?
We'll refund.
Isn't that great? Try Mobile Vikings for 30 days, and if for some reason you're unsatisfied, we'll do a full refund.
Look at you, you've made it all the way down here. Have any more questions?