The longest videogame marathon...
GUINNESS WORLD RECORDS™ title attempt for the longest videogame marathon playing a role-playing game (RPG) by one player

Game of choice is Assassin's Creed Valhalla

Performed by our gamer friend CasualGorilla at Qallo HQ

Starting at 11am on Friday the 14th of October
Join us for this
unforgettable event
From Friday 14th of October, 11am
Come and support CasualGorilla
@

More than 48 hours
of gaming and fringe activities
Can't make it? Watch the livestream the entire weekend via this page or directly via Twitch.
I'll be there
From October 17th till November 13th
Fancy gaming as well? Then participate in our gaming month!
Play your favorite games in monthly and weekly challenges
Win a ridiculous amount of Viking Points
Main prize - one year Unlimited superfast internet for free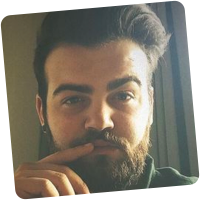 Wout Lenaerts
aka "CasualGorilla"

During the 2020 lockdown, he decided to share his online adventures with others as well, so he started streaming. This was followed by videos which he then posted on the popular platform TikTok.

Those who follow him, know that he likes to have fun with his friends under "Kempen Danger Boys".

Follow CasualGorilla on Twitch
Discover Assassin's Creed Valhalla
Rise as Eivor, a Viking raised as a ruthless warrior, and lead your clan from the icy wasteland of Norway to a new home amid the lush farmlands of ninth-century England.

Establish your settlement and conquer this hostile land as you see fit to secure your seat at the table in Valhalla.


Discover Assassin's Creed Valhalla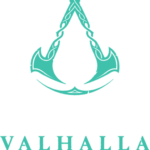 What's in it
for you
Thanks to our partners, we'll be giving away plenty of gaming prizes during the livestream! Think gift cards, headsets, keyboards and what more! So don't miss out!
it's dangerous
to go alone.
Our partner Qallo will guide our Viking warrior through epic boss fights by providing the needed energy and focus boosts. Also: we're doing the world record attempt at their HQ, so plenty of supply. 😉
Get directions