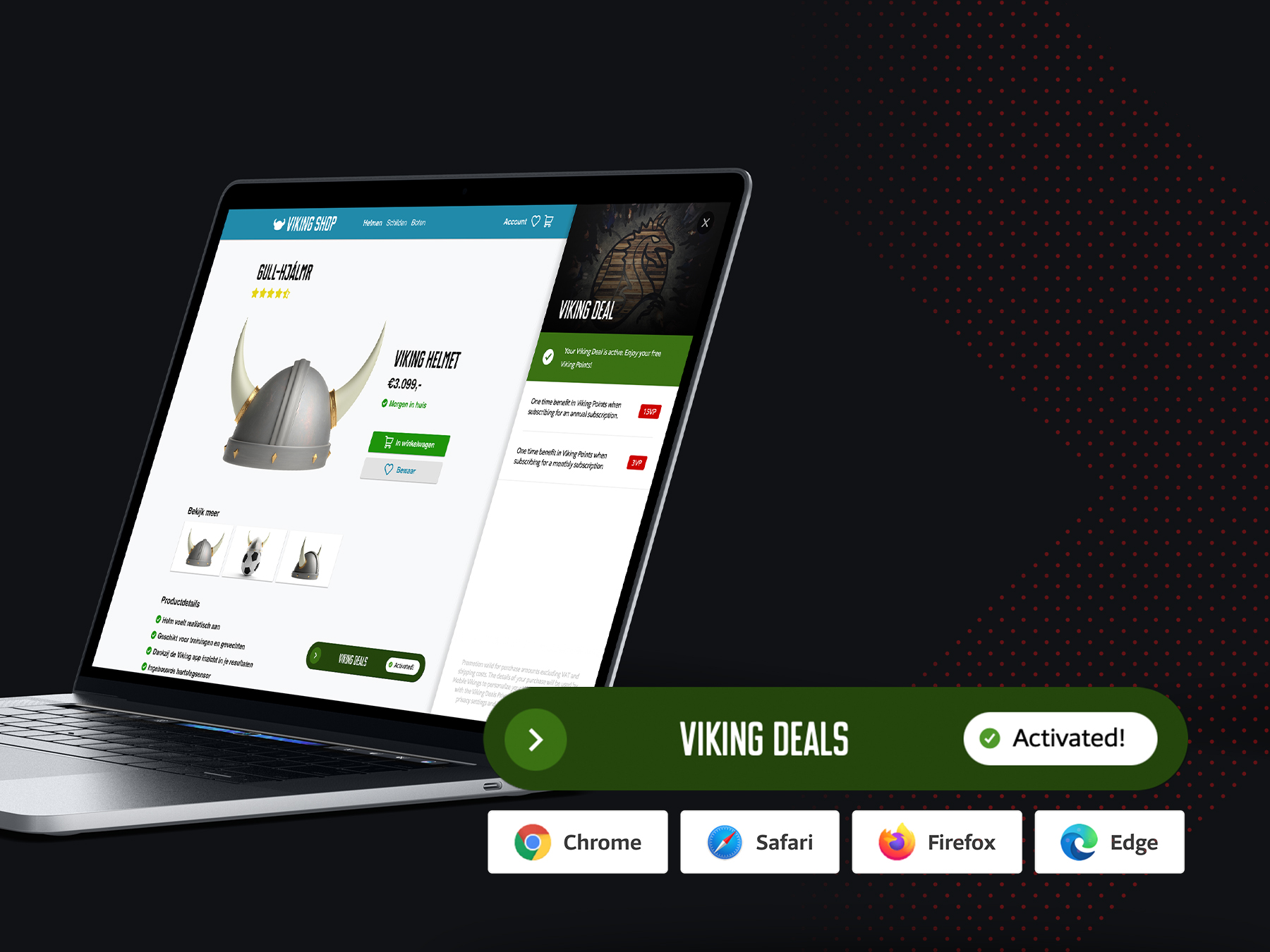 Never miss another Viking Deal with the plug-in!
February 1, 2022
Woops, I totally forgot using the Viking Deals
Hey, I didn't know this was a Viking Deal partner as well.
Do you know that feeling? You just missed some Viking Points. Viking Points which could have earned you a nice reduction on your next phone bill. Bummer, but you can avoid things like this thanks to our plug-in.
- The plug-in is a visual tool which helps you never to forget a Viking Deal again. Our plug-in sends a reminder on the webshop (and in Google results) that certain webshops offer Viking Points. You get a notification in your browser.
- You activate the Viking Deal directly on the webshop . You don't have to go through the Viking Deals website anymore. Now you can go directly to your favorite webshop.
- You get a notification you're about to earn Viking Points. Is your plug-in green? Then you're sure you won't miss out on any Viking Points. Even if you go through the Viking Deals website first.
Easy to install
Installing the plug-in takes only a couple of clicks, after which you'll have a ready-to-use visual tool to never forget a Viking Deal ever again!