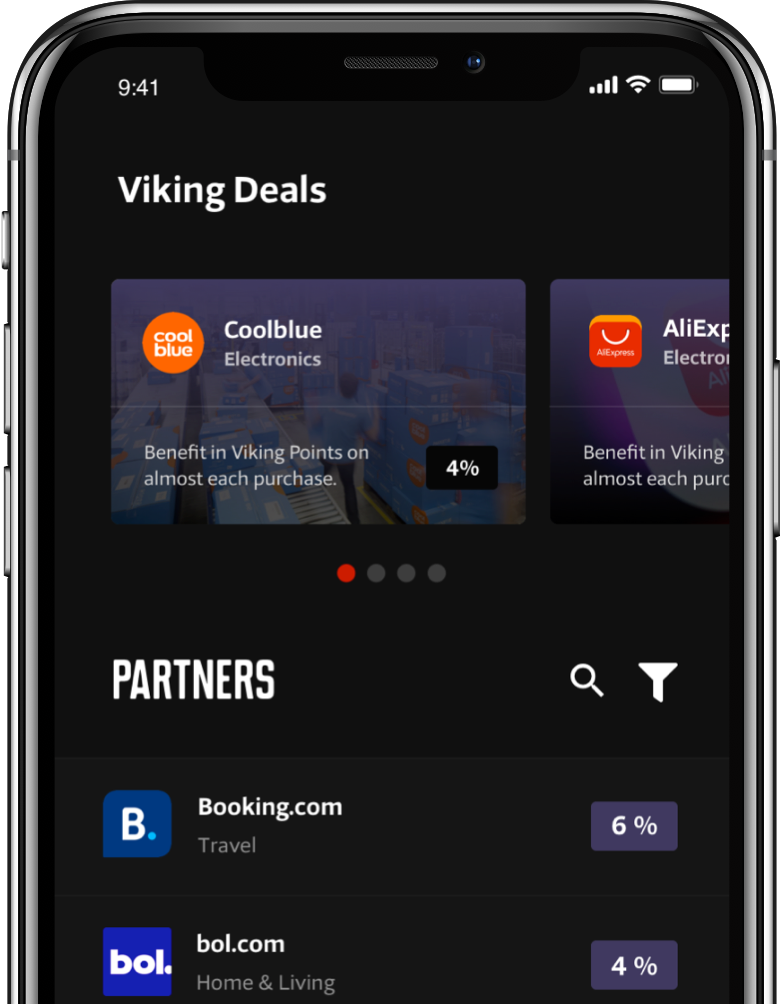 What are Viking Points?
January 3, 2023
Being a Mobile Viking is like being showered with perks. Think calling and texting all other Mobile Vikings free of charge, selecting your Focus at every top-up if you want, and managing your own account, online or in the free Viking App. Admittedly, it does have a ring to it, but it doesn't stop there. Mobile Vikings has something else up its sleeve: Viking Points. So what exactly are those Viking Points?
Viking Points are a payment method, each Viking Point being worth € 1. You use them to top up, for instance. Here's an example: you want to top up for € 15 and have 8 Viking Points in your account. You then have the option to pay € 7 and use 8 Viking Points for that top-up. As a discount, that is.

Do you have a subscription? Cool, then your Viking Points will be used first to settle your payments. Say you have 5 Viking Points and your invoice/payment invitation is € 15 at the end of the month. Your Viking Points will be automatically used for your payment, so you'll end up paying only € 10.

Moreover, you have the possibility to share Viking Points with other Mobile Vikings: friends, family, colleagues,… That's a piece of cake: you can do this via the Viking App or via the website.

Viking Points are a payment method and earning them is super easy.
There are several ways to earn Viking Points. For instance, you can refer a new Viking (which will get you 15 Viking Points each time), or take advantage of the Viking Deals. Those are available online (think, Coolblue, Bol.com, etc.).

You'll find an overview of your Viking Points in your Viking Wallet. An extensive history of everything that's happened with your Viking Points, is available there too.

Any more urgent questions or remarks? You know where to find us.