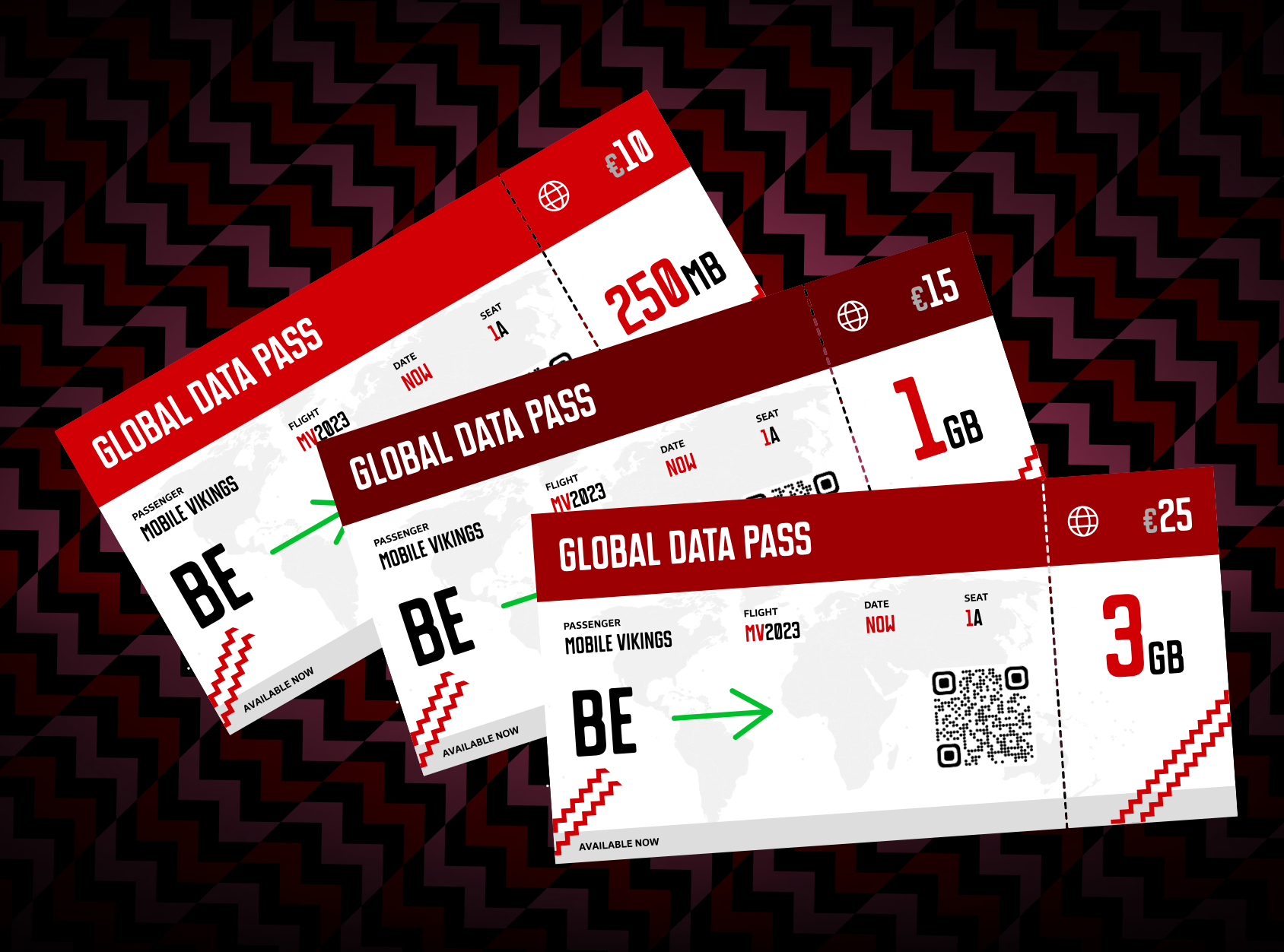 New: Global Data Pass
July 12, 2023
Good news! Vikings with a subscription or prepaid card now have the option to activate a bundle of mobile data for travel outside the EU. Depending on what exactly you need, you can choose from 3 bundles:

Outside the Roam Like At Home zone (= the EU), we have been blocking the use of mobile data for years. This automatically protects you as a Viking from unexpected sky-high costs. Because, obviously, nobody likes that. Meanwhile, we have also increasingly received requests from our Vikings for more international data bundles. So we took a closer look at your usage and came up with these bundles and the countries outside the EU you visit most often.

The Global Data Pass is therefore available in your top 28 favourite destinations: Albania, Australia, Brazil, Canada, Egypt, The Faroe Islands, India, Indonesia, Israel, Japan, Macedonia, Malaysia, Mexico, Montenegro, Morocco, New Zealand, Russia, Serbia, Singapore, South Africa, Switzerland, Taiwan, Thailand, Tunisia, Turkey, U.S. Virgin Islands, Ukraine, United States.

More info here!